Description
MUST WATCH demo video by one of the world's leading professional snooker stars Kyren Wilson showing the effects of the new innovative Century Pro Ti/f Low Deflection Titanium Ferrule…
Discover Century Pro Ti-F – The world's first low deflection titanium cuesport ferrule
Sporting standards are continually improving as advances in training, technique and application are developed and introduced. However, unless the equipment used keeps pace with these changes, progress becomes impaired or even stops. Snooker is no exception. Brass has been the material of choice for snooker cue ferrules for over a century, yet it is far from ideal. Due to the relative softness of brass, every retip reduces the diameter of the ferrule and compromises its shape. Even a light polish at the end of the job will remove material. This inevitably changes the way the cue feels and plays, making consistency impossible to achieve. Imagine a ferrule where this cannot happen. A ferrule that retains its structural integrity for life no matter how many times you retip. That ferrule is the Century Pro Ti-F.
Why Choose Century Pro Ti-F Titanium Ferrule?
• First of its kind. Innovation

• Now used by many of the world's leading professional snooker players

• Precision engineered from the highest grade titanium alloy

• Unique manufacturing process

• Retains dimensional integrity no matter how many times you retip

• Reduced cue end mass minimises cue ball deflection
• Enhanced shot feedback and cue ball reaction
• Suitable for all cuesports
• Retrofit service for existing cue*
• Quality assured lifetime guarantee
 * We recommend that the retrofit be carried out by ourselves or a registered Century Pro installer. E-Mail info@centurycues.com for an installation quotation or alternatively, see our list of registered installers. If you purchase the ferrule seperately, any subsequent installation is carried out at your own risk.
Top Professional Players Using Century Pro Ti/F Titanium Ferrule
Jimmy White
Kyren Wilson
John Higgins
Mark Allen
Stephen Maguire
Gary Wilson
Anthony McGill
Sunny Akani
Mike Dunn
Rob Lawler
Jake Nicholson
David Lilley
Igor Figueiredo
Xiao Guodong
Marc J Davis
Fraser Patrick
Tom Ford
James Cahill
Rodions Judins
Lukas Kleckers
And Many More…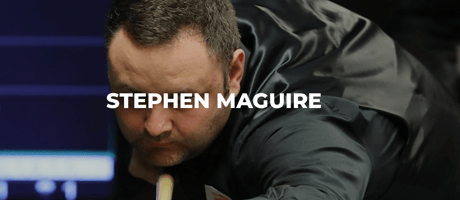 Registered Installers
Chesworth Cues – 0114 2819300 – (South Yorkshire) – https://www.chesworthcues.com/
Green Baize Ltd (stockist), Fitzpatrick Cues Ltd (installer) – 01642 760888 – (Stockton-on-Tees) – https://www.greenbaize.com/
Coutts Cues – 01522 883083 – (Lincolnshire) – http://www.couttscues.co.uk/
Cue Craft – 01909 474461 – (Nottinghamshire) – https://www.cuecraft.com/
Installation Guide & Installation Prices 
Average installation cost of fitting a Century Pro Ti-F ferrule is approximately £50. Contact one of the above registered installers for further info.  
All ferrules will need cleaning and de-greasing prior to installation. 
All ferrules listed are manufactured slightly oversized to allow for installation. 
We currently manufacture our ferrules at 6mm high with no internal thread. If a custom size is required please get in touch with us. 
Please email info@centurycues.com for any further information. 
Further Information
Free UK shipping on all orders (Royal Mail 48 Tracked)
UK Tracked (Royal Mail 24 Tracked) – £4.95
International Tracked & Insured (DHL Express) – £35.00
All UK & International Orders Over £200 (Free Shipping)
If any delays are expected with your order we will contact you immediately by E-mail
Once your item has been dispatched you will receive a confirmation E-mail which will contain your order details & unique tracking code
All orders are individually checked and verified by two CC team members
Secure Checkout – Powered By Paypal
If you are interested in becoming a stockist for CC Brand, please email us at info@centurycues.com