Description
Discover Century Pro Cue Tips 
 
Many snooker cue tips today are available in a variety of grades; typically, soft, medium and hard. However, within each of these categories it is common for tip characteristics to vary greatly, which inevitably leads to them all playing differently. In other words, buying the same grade does not ensure the same playing experience. Century Pro Cue Tips are different. As pioneers in our field, we are the first company worldwide to implement a unique scientific manufacturing process, designed to test and grade cuesport tips. Every Century Pro Cue Tip is therefore guaranteed to provide a consistent playing experience.
There are 4 grades to choose from within the Century Pro range:

• G1 = Softer Feel
• G2 = Medium Feel
• G3 = Medium to Hard Feel
• G4 = Hard Feel
• G5 = Custom Super Hard Feel
Customers please note: Break the silver seal on your CC box. Your verification code can be found inside the box on the inner rim. Go to "Verify Product" page and apply the code – Click Here
Want to know how we fit Century Pro Cue Tips? Check out our free cue tip "Installation Guide" here – Click Here
Why Choose Century Pro Tips?
• Premium Quality, Single Layer Grade A+ Leather
• Unique Manufacturing Process

• Every Tip Scientifically Tested
• Same Grade Tip In Every Box Guaranteed
• Optimum Consistency, Playability & Feedback
• Quality Is Assured
• CC Tips can put cut down to any size without effecting playability
Top Professional Players Who Have Won Major Ranking Titles Using Century Pro Cue Tips
• Mark Selby – Multiple World Champion & Century Pro Brand Ambassador

• Shaun Murphy – World Champion & Many Other Major Titles 
• Kyren Wilson

• Stephen Maguire

To see the full list of players who have won major ranking titles using Century Pro Cue Tips please click this link – Click Here 
Approximately 70/80% of players currently on the professional WPBSA snooker tour now use Century Pro Cue Tips!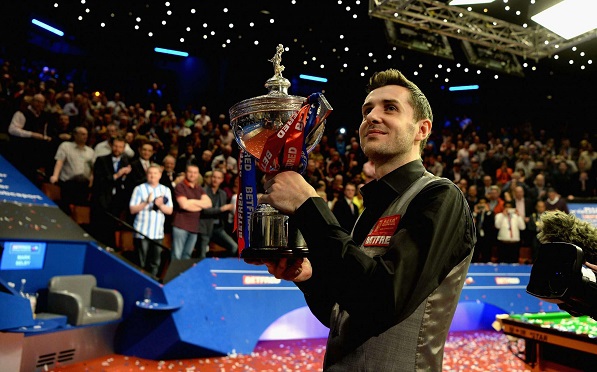 Further Information
Free UK shipping on all orders (Royal Mail 48 Tracked)
UK Tracked (Royal Mail 24 Tracked) – £4.95
International Tracked & Insured (DHL Express) – £35.00
All UK & International Orders Over £200 (Free Shipping)
If any delays are expected with your order we will contact you immediately by E-mail
Once your item has been dispatched you will receive a confirmation E-mail which will contain your order details & unique tracking code
All orders are individually checked and verified by two CC team members
Secure Checkout – Powered By Paypal
If you are interested in becoming a stockist for CC Brand, please email us at info@centurycues.com